"Kaneko Ikeda standing side-by-side with Daisaku Ikeda leaving the police station where he had been interrogated and charged with breaking election laws. Several years later the strict Japanese court system acquitted the scholar. Since then Dr. Ikeda has received over 350 doctorates from the most outstanding institutions of learning worldwide for his scholarship on peace, education, and culture. Dr. Ikeda founded the SGI (Soka Gakkai International) on Guam in 1975. We named the award winning Cattleya orchid after Mrs. Ikeda due to her special example of courage and love for humanity."
Dedicated to Mrs. Kaneko Ikeda This February 17, 2004
Growers: Karen Klemme and Lloyd Fischel
American Orchid Society Award of Merit, Maui, Hawaii, U.S.A.
Orchid: Potinara Reid's Discovery (Pot. Aloha Mishima x Lc. Susan Holquin)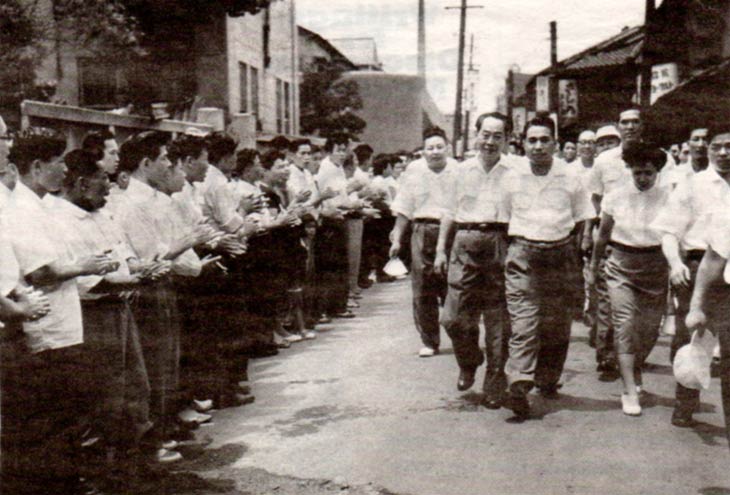 Kaneko's Beauty
so rich and deep,
so strong yet delicate,
such largesse!
Our Sensei,
connects us
like Kaneko's Beauty
transcending the ordinary
with an eternal splendor,
a joie de vivre of promise,
a commitment of brotherhood,
with the paternal majesty,
of a global citizen.
We can only imagine
the fire you've been through;
agonizing challenges to stand
through trial after trial
alongside your man,
your family,
your civilization
for Kosen Rufu.
Da, da, da!
Kaneko's Beauty — an exemplary blossom
for a new age,
The Age of Soka.